Brooks Palmer's powerfully transformative best-selling book, Clutter Busting: Letting Go of What's Holding You Back is now available as a downloadable audiobook for $13.95. Narrated by the author, this book tells you how to let go of the clutter in your life so you can enjoy it to its fullest right now. In it, Brooks shares engaging and instructive tales from the decluttering front lines so you can be encouraged by how others were able to let go of their clutter. (You need to download this to your computer, not an ipad or phone. Once it's on your computer, you can upload it to those devices.)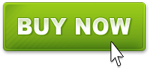 Listen to a sample:

Reviews:
I have needed this book for years, and I loved it! Brooks's advice helped me clean up clutter, which gave me more time, energy, and creativity.
–Robert J. Kriegel, PhD, New York Times bestselling author of If It Ain't Broke, Break It!
Your audiobook absolutely rocks!!! What a life and relationship saver!!! You're a miracle worker!!
–Molina
I'm enjoying listening to the audiobook in the car or when I'm clutter busting at home. I really love how you approach clutter-busting from the inside out– and importantly from a place of compassion and kindness
–Holly Parsons
Listening to this book brings Brooks into your life and reinforces the experience as if he was there. Hearing his words enhanced my total understanding of his message. It was a life-changing experience that helped me prioritize specifically to the highest and best of my soul. Well worth the purchase.
–Marlon Hoffman
The audio book version of Clutter Busting : Letting Go Of What's Holding You Back is a wonderful edition of the book that's made such a difference in my life. Brooks' voice is at once encouraging and soothing, yet firm with gentle conviction. This audio book is a must to prepare for moving, life transitions, or simplifying your life. I love it!! 5 stars.
–Jennifer Mulcahy
Listening to the audiobook of Clutter Busting combines the the wonderful content of Brooks' written words with the calm tones he uses when helping you clutter bust in his Skype sessions. Brooks has a way of explaining the process of clutter busting that inspires me. I have a new urge to do some more clutter busting!
–Mary R. Canfield
By listening to your Clutter Busting audiobook, I'm able to make more rapid progress in consuming your content and absorbing the clutter busting mindset, since driving time is where I do most of my learning. When I'm listing to you talk on the audiobook, it feels like you're right there. I can hear/feel your presence and it makes even more of an impact in my clutter busting journey, than just reading. Thank you!!!
–Tod